Now I have admitted before that I am a google fan boy. I love Google, I love their products, I love the way they take risks in development, I love the future they are trying to make a reality. So it should be no surprise that on Wednesday I prepared myself for the 3 hour Keynote that kicked off Google I/O Developers Conference this year. The conference has now ended and it is time to write my own reflection on the event and how I think this all relates to education.
Let's start with the educational announcements:
Facts from the above video:
Google Apps
25 Million educational users all around the world

In the US, 74 of the top 100 Universities use Google Apps and 7 of the 8 Ivy League Universities use Google Apps.
Love that they released these figures as just two weeks ago I had an IT Director tell me students still needed to know how to use Word as that was the standard. According to Google itself over 5 million businesses use Google Apps. What this tells me is platform no longer should be the focus. Wordprocessing the skill should be.
It's Google's Job to Fix It
Now I understand that this is Google trying to sell a product. But really isn't that exactly what we hear educational institutions say? If only it was easier, faster and of course cheaper. What I love is Google is taking on those challenges and is continuing to try and knock down the barriers of technology in the classroom. At some point educational institutions will run out of reasons not to fully integrate technology. The only reason that will be left is fear….and fear is no way to run a school.
Google Play Store for Education
Two things here that make this a game changer:
1) The easy of use to volume purchase an app for a school/district or classroom.
2) No syncing of devices or management needed. The next time the device connects to wifi the new app, books or the video is instantly downloaded to the device. This is HUGE and those of you who are in charge of managing iPads in schools know just how huge this is. No need to sync, no need for one computer to manage all the iPads. Just buy and done. WOW!
Of coures this is a direct shot at the iPad. The question I have is, are they too late? No school that has invested in iPads is going to change to Android. Not for a long while anyway so I am left wondering just how much effect this will have. There are some schools that are going with Nexus 7 tablets and for them this is a big announcement for sure. But we'll have to wait and see if this actually brings new schools to the Android platform.
I will say though that you put a ChromeBook with a Nexus 10 device and you are in a 2 to 1 situation for about $650 per student. That is very very tempting. If I am starting a new school tomorrow I would have to seriously way this against the MacBook Air and iPad combination that is about $1400. There is a huge savings cost there. That along might put Google in the game of education.
---
Google Search
If you haven't seen the demonstration of what is coming to the Chrome Browser than you need to watch this. How does this change the classroom?
Honestly this to me was the biggest announcement of the three hour keynote. One of the big things I focus on in all my talks is how search is THE skill of our time. If there is one thing that everyone should know how to do today it is to know how to search. Not "find stuff" but really search the web for meaningful information. What they showed of course is pretty basic but this is just the beginning for sure. This is going to be a game changer.
If I were a 4th grade teacher today (which if I went back into the classroom is where I would go) I would start next school year by buying a ChromeBook setting it up in my classroom and would have it be always open to Chrome. Over the computer would be a sign that says "Ask Me Anything". We would use the computer throughout the day to answer our questions, to see if we could stump it, to see what information we could "find" and what information did we need to "search" for. How would the classroom change if Google was your teaching partner? How would your teaching change? How does learning change?
---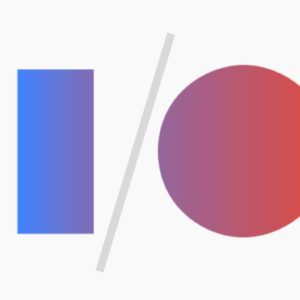 Lastly…something that I'm still working through, is over the last two days I have listened to some of the other presentations and more than once developers have been talking about the "On Demand Generation". That this generation (meaning all of us living right now) are more and more expecting things to happen when we want them to. We want our TV shows when we want to watch them, we want our music when we want to listen, we want our information when we want it, and we want directions now and based on the latest traffic information available. What about weather and my ability last week to know exactly when to quit playing golf for a 30 minute rain delay as the storm passed overhead. We are expecting it as a society and developers are focusing on it. This is what is coming; the ability to get anything we want "On Demand".
I keep thinking about this and how does this change everything about education? An education system that was built over a hundred years ago on the premise of "Just in Case"? If we can literally learn anything "On Demand" then education has to change. It can not survive a world where there is no "Just in Case". We need new skills, we need new knowledge. We need to be able to learn, unlearn and relearn quickly and we need to be comfortable always being a beginner.
What are your thoughts? What does school look like if we are preparing an "On Demand Generation" for their future?