There are different ways to measure success. Last week at the first ever Learning2 Africa conference that was held at ICS Addis Ababa, Ethiopia we measured it in a few different ways.
118 of 119 of the participants on the survey said they would recommend the conference to a friend or plan on attending next year.
Before we left the conference we had a school step up wanting to host it for 2015
We had inquiries from other schools in Africa to host the conference in 2016.
Now there are a lot of ways to measure success and when you get responses like this from the participants from the first ever Ed Tech specific conference on the continent you're doing something right.
It's crazy to go back through my blog and read about this conference over the years. The things we have tried, the failures, the successes and how a little conference that was suppose to be a one off in 2007 in Shanghai, China has turned into a yearly conference that sells out in a matter of months and is slowly spreading….is well….I pinch myself.
What makes this conference so successful? I believe it's the values of the conference that we try and hold true to every year.
Learning is Social: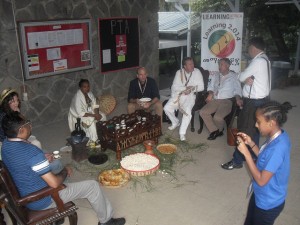 The majority of the money for the conference goes to social gatherings. At the recent Learning2 Africa conference that included taking all 150 of the participants plus committee members and presenters out to a local Ethiopian restaurant for dinner. It means finishing every night with a social event with free flow wine and beer. It means giving space during the conference for people to talk and bounce ideas off each other.
 This is also why we run a "cohort" strand through the conference. An hour each day for those that teach the same subject to come together and talk about what they are learning at the conference, share resources from different sessions, and set up a way to connect even after the conference is over.
 We know learning is social and so we make social a large part of the conference
Learning is Participant driven:
Matt Kelsey, one of this year's Learning2Leaders in Africa, wrote a great blog post about this as he reflected on the conference. Less than half of each day's learning is driven by the conference timetable. The 3 hour "extended session" where participants spend 3 hours going deep in one area is less than half of the conference each day. The rest of the time is driven by participants. Unconference sessions which participants get to create and then choose to go to each day, the workshops that are a time for participants to share with each other what they are doing in their own classroom, and the cohorts which are driven by what that group wants to discuss together.
There has been a lot of talk in education about student's driving their own learning. We believe the same thing about conferences. We believe if you get out of participants ways they'll learn on their own. Set up a structure and then let them go.
Continue to innovate: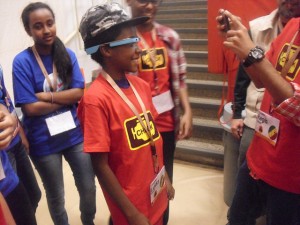 One of the core values of Learning2 is to continue to innovate as a conference. We were one of the first conferences to use Twitter. In 2007, the first year of the conference, we made every participants sign up for a Twitter account. Twitter had only gone mainstream about 6 months earlier.
In 2012 we switched from participants uploading and sharing images of the conference on Flickr to Instagram. As Instagram was just going mainstream.
This year there was no big "tool switch", however because the conference is participant driven and it was our first time putting a conference on in Africa we found being able to adapt on the fly in the middle of the conference was our biggest asset. Educators know this….if something isn't working in a lesson you switch, you adapt. You get feedback and you make changes.
I found it interesting how many people thanked us for listening to them and making changes on the fly. Everything from setting up a "Mindfulness Center" after one of our Learning2Talks focused on "Being Mindful" to changing the schedule, adding or rearranging transportation and just doing what was best for the participants.
It's amazing what happens when you apply the Pedagogy or better yet the Heutagogy we want to see in the classroom…..to a conference.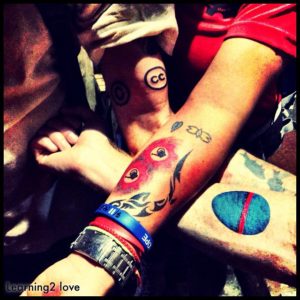 I know I'm bias. I was on the founding committee of the conference in 2007 and I now sit on the advisory board that oversees the conference and its' structure. So you can take all of this for what it's worth. But you can't tell me we're not doing something right. That we have something special here worth spreading. The #learning2 hashtag alone tells the story of how participants are feeling. The fact that a couple of our Learning2Leaders last year felt they wanted to remember the conference by inking themselves with the conference logo says something. There is something here when a High School Science Teacher seeks me out after the conference to tell me in his 29 years of teaching this is by far the best conference and PD he has ever attended.
Here's what I've learned. No matter their age students want to be in control of their learning, they want to be engaged in the conversation and they want us to continue to learn with them. It is a simple recipe actually, create a conference the way we know students should be taught and then innovate with them.
Learning2 Asia is Oct. 2 – 4 I encourage you to follow the hashtag #learning2 on Twitter and learn with us.