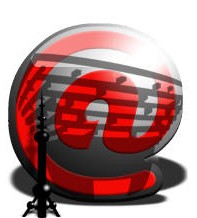 In a world where content is continually changing, and you can learn almost anything for free, what's the point of going to a conference?
This is the question we started with in designing your Learning 2.010 Conference experience. The content is free and easy. If you want to learn how to use Facebook in your classroom, a simple search on Google will bring you back many hits on how teachers are finding ways of using it.
But what if you wanted to actually talk with those teachers? What if you wanted to pick their brains, sit and have coffee with them and bounce ideas around?
Sure we have Skype, Remote Desktop Applications, and even iChat, but there is still something about sitting  down with a fellow educator and having a conversation around topics that you are both interested in.
That is what we hope Learning 2.010 is for you. A conference not built on content, but on having conversations! Learning 2.010 has two parts to it. Cohorts of learners and Unconference conversations.
Cohorts of Learners:
Our idea is this: Let's bring together educators from around the world to have conversations around a given topic. Let's give them time to sit together, to brainstorm, hypothesize, and then create some sort of artifact that we can all learn from. Let's help build Personal Learning Networks (PLNs) by having educators spend time together face to face discussing big educational ideas and then go away with new friendships and networks they can continue to grow and use after the conference. Let's not go out looking for the best presenters we can find and afford but the best facilitators of conversations. Those that question the educational world we now live and and strive to help us all become better for tomorrow. Lastly, we leave to many conference with nothing to take with us. We get back on our planes or trains and we walk away with no hard artifacts to remember our thinking, or ideas. What if we challenged each cohort to have conversations and than leave artifacts of those conversations behind for all of us to use?
This is our hope for the cohort sessions. That each participant will be able to find and join a cohort that interests them and have deep meaningful conversations with 19 other educators who feel the same. Will it work? We hope, but your participation will be the ultimate assessment. We have identified 10 key topics that we hope participants will want to have conversations around.
1. Social Media Tools in Schools
2. First Steps in Changing the Classroom
3. What does a classroom in 2020 look like?
4. The future of Learning
5. Relationship Between Teachers and Students
6. Leading the Pack – Leadership for Change
7. The Changing Role of our Libraries and School
8. Digital and Visual Literacy
9. Fostering a culture of learning and curiosity in our schools
10. Online Education
We have also invited cohort facilitators who we are challenging to lead discussions, and project manage the product that each cohort will create. That's right, we're not bringing in presenters, we're going after facilitators. As we secure contracts with Cohort leaders over the next couple weeks we'll be posting their names on the Learning 2.010 website, and they will be names you recognize and will be excited to join in conversation with.
Unconference Sessions:
400 educators from around the world will join us in Shanghai. How do we know what they want to talk about, want to learn about, what to spend time exploring? We can't!
So, the second part of our conference allows you the participant to create the topics that you want to learn about. Starting Thursday night, you'll be able to throw ideas and topics out for other participants to vote on, and you vote on theirs. Those ideas, sessions, conversations with the most votes will be assigned a room where the conversations can take place.
This is our third time using the unconference session format at the Learning 2 Conference and each year we receive feedback saying that it's the best part of the conference!
Vendor Free
We're taking a big risk this year and going vendor free…costing us somewhere in the neighborhood of $40,000 in income that in the past have helps us to provide great food and atmosphere for the conference. What does this mean for the participant? Nothing except no vendors trying to get your attention and a focus on learning. What does this mean for us. It means we're relying on educational organizations such as EARCOS and ACAMIS who have help to sponsor the conference the past two years to help fill the void…and they have stepped up to the plate again this year. It means relying on support from local companies who send their kids to our schools in Shanghai. Companies like Coca-Cola China who have supplied shirts for us in the past, and Starbucks who supplies our coffee. We have sponsors but no vendors. If you or your company would like to be a sponsor for the conference please contact the Learning 2.010 committee via the website contact info.
400 Dedicated Educators
We're limiting this years conference to 400 dedicated educators who want to spend three days discussing educational issues and building personal connections that they can take with them when they leave. Understand that this conference is international although almost half of the participants come from International Schools in China, the other half come from schools around the world bring with them a wealth of knowledge and experience.
Yes….I'm starting to get excited for the conference already. Especially as I look over my reflections from Learning 2.0 and Learning 2.008.
No….I'm not looking forward to the hard work that goes in to pulling this thing off every year.
No…I don't know if this format will work…but if you aren't pushing the edge you're not trying hard enough.
Yes….doing a laptop conference in China will be difficult, with mostly every Web 2.0 tool blocked and not knowing how the connectivity out of the country will be until the day of the conference is nerve racking.
Yes….ever year I say I won't do this again, and yes every year I get excited to do it.
Biggest fear….that it will completely flop, that this time we took the overall structure of the conference to far outside a normal conference that people don't understand it and don't come.
No…. I don't quite understand how it will all work either….but that's the fun part right?
I hope you can join us!