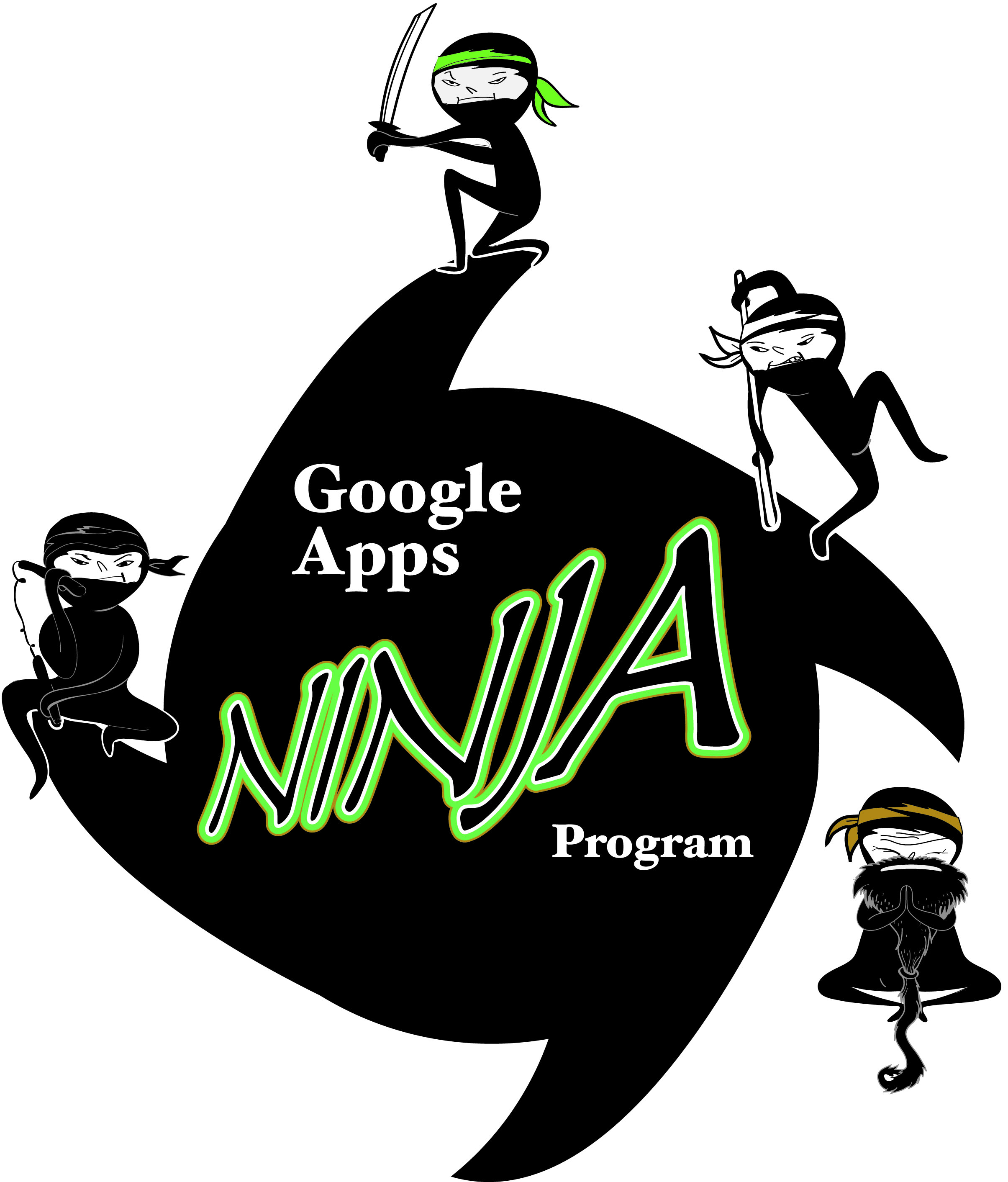 Last week at ISTE12 I officially launched the ninjaprogram.com site. I'm still working on updating it and adding information that people might need to get started. I am excited to finally get the official site launched and make this part of my portfolio of projects I'll be working on this coming year. I am excited that there are already 220 educators who have asked to have access to the files that make up the Google Apps portion of the program without the official site even launching. If you want more details on exactly what this is I think this blog post does the best of explaining it for now along with the website.
The educators who have been involved for awhile have had some good suggestions that I hope to work on in the coming months. First up will be to update the Google Apps tests that we already have made as there have been a lot of changes to Google Apps just in the past week. Next I have had some requests to make these tests available in other languages….Spanish in particular so hopefully I can get some Spanish speakers out there to help me with this when the time comes and I have already had a couple volunteers as well….good stuff. 
You'll notice that the program in the Ninja Program and the future is to not just focus on Google Apps but to be able to make other tests that students can take to become ninja masters. A great way to build skills around programs that schools are using with students and a fun badge based system to motive them. 

I'm also in the process of setting up a store where schools and educators can purchase swag. I have got all the buttons made for the different belts that students can earn and am now working on stickers, t-shirts, and anything else that educators want to help promote the program at their school. 
A big thank you to Adam Bernard who created the new ninja logos and badges for the program. He was great to work with and I found his fees to be very competitive. If you are looking for some design work I would highly recommend him.
So head on over to the new ninjaprogram.com site and check it out. Give me some feedback, join the program and spread the word.