As I sit here in my hotel room an hour away from starting my official Apple Distinguished Educators (ADE) training this question keeps popping into my head.
Do you support People or Platforms?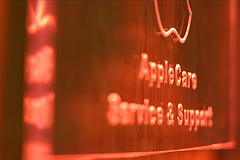 It's an interesting question…that I continue to reflect on. We all have strengths and weaknesses in the computer programs/platforms that we know. But do we some time support the platform rather than the people?
Is there a difference?
Can you support people without supporting a platform?
Just some questions that are running through my head as I start my 5 day training on everything Apple.