(My first post from my new iPad2. I start the WordPress app and it asks if it can use my location…sure….now where is it going to say that this was written? 32,000 feet over the south china sea…cause that would be kind of cool!)
The last couple of weeks have been just a whirlwind and I have about two weeks to go before life slows down again. I've talked before about finding balance and right now I'm way out of balance. To much work and not enough down time isn't good for anyone.
The explosion of the COETAIL program is mostly to blame (along with my inability to say No). I'm excited to see so many teachers excited and changing their classroom practices because of this program. Just when I think the stress of reading some 200 blog posts isn't worth it I go in and observe a 5th grade teacher using a chat-room to enhance the face to face discussion in the classroom. A fantastic lesson where the lesson and the tool were well matched and created an engaging learning opportunity for both teacher and students.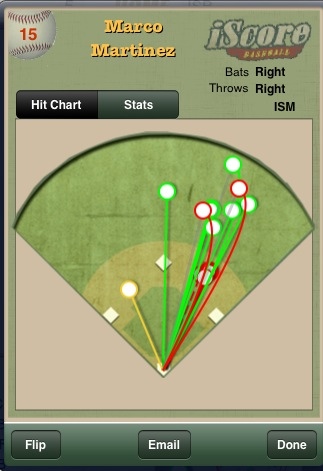 I also decided this year that all this wasn't enough and was the assistant coach to our boys softball team. Part of the reason….other than I love this sport no matter the size of the ball….was to force myself to spend time off the computer. That worked until I found an app that allowed me to not only score our games but to scout the competition at the same time. Next thing I know my two loves (other than my wife) are combined. A big thank you to EARCOS who bought me an iPad2 for my contributions to the Learning 2.0 conferences the past four years…the timing of the scoring app, softball and my iPad arriving made for a great week of softball in Jakarta at our tournament.
There is a lot I've been thinking about lately and hopefully in a couple weeks after I find some balance again I'll be in the right mind to get my thoughts out here. But for now this will have to do for my first blog post from the iPad as the landing gear just went down as we make our decent into Taipei for another great day of learning here with teachers from Taipei American School in the COETAIL cohort.