People often ask me how much I travel and how I like this life style of being a consultant so seeing that I have just passed the one year mark of trying to make a living at presenting and consulting with schools, I thought I'd reflect on the past year and what's yet to come.
First the rough numbers from June 17, 2012 – June 26, 2013:
I traveled and presented roughly 122 days last year. Including 3 trips to London and 4 trips to Seoul. 

I roughly traveled about 212,000 miles by plane. 

It wasn't all work though I also vacationed 31 days including Ireland, Switzerland, Stone Henge (England) and a cruise to Alaska.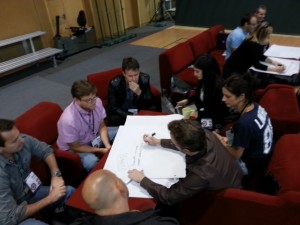 Overall looking back I can't believe how busy I was in my first year doing this full time. I remember handing in our resignation letters in Bangkok and my wife and I looking at each other and thinking we were really going to do this. I remember that lump in my throat thinking what was I thinking leaving a perfectly great job at a great school to do this.
If you would have told me then that I would travel 122 days and be making booking into 2015 in my second year I would have laughed and said in my wildest dreams. But that is the reality. It has been an incredible year and one that I owe to all of you who read this blog, retweet things and help me spread the message. In September of 2005 when I created this blog I never thought it would lead to this. That eight years later I would be doing what I'm doing, I would have laughed you out of the room. It's crazy to look back and know this all started with this blog and with you pushing my own thinking and learning in the process. So I owe all of this to you….the community that is the Internet.
Lessons I learned:
We all need down time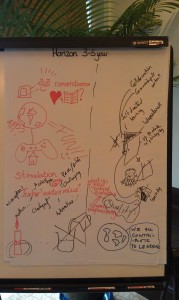 I love my wife and miss her a ton when I'm away. There is no way I could have survived this pass year without her constant support and encouragement.
Last October a trip lined up that I would fly around the world and be away for 4 weeks straight. At the time I was excited, pumped to be doing an around the world consulting trip. About two weeks into the trip I was spent and still had two weeks to go. The way the trip lined up I had only one day of not presenting or traveling and it came at the end of my trip with 4 days left before I flew home. By the time that day came around I was sick as a dog. So I learned I'm not Superman I need my days off and that four weeks is way to long to be away from my wife. Now we only schedule trips that last two weeks or less and have days off.
Take time to talk to people
It seems like a simple thing to do really…but on more than one occasion I had people thank me for taking the time to learn about the school before giving the presentation. It allowed me to tailor the presentation to the needs of the school. In all honestly I'm better at this with International Schools as I understand them better…but I'm getting better with U.S. schools and understanding what they want and need from me when I am presenting to staff and the organization at large.
Keynotes vs Workshops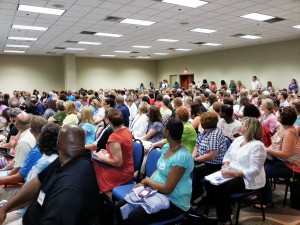 I do love giving keynotes and have gotten more comfortable with them this year…what I don't like is only doing a keynote. I feel like I leave to much out there and really enjoy doing workshops after a keynote where I can go deeper into some of the ideas I present on. But my overall favorite is getting to spend a whole day or even two or three with educators to really create change. I feel like I really accomplish something when I get to spend an extended amount of time in a school working with educators. That's my goal for this next year, to do more institutes or multi-day consulting.
Looking Ahead:
Crazy October
So I learned my lesson last year and it's not four weeks or around the world….no this year I am gone on a two week trip that goes from Seattle – Singapore – Iowa – Italy – Seattle. Yeah…..those are some crazy travel plans…..I'm still getting the hang of this and my schedule is to the point that I don't need to say yes to everything that comes along rather I can pick and choose when it really does fit in my schedule.
My New Classroom
People often ask me if I miss the classroom. The funny thing is I'm usually still presenting in one. Not much has changed really other than the kids are full grown adults. What I love is getting people excited about learning, and then teaching them something that they find exciting as well. This past year I still got into classrooms doing lab sites at schools with actual students and by far my favorite part of any consulting trip is when I get to engage with students. It's different but at the same time very much the same.
Getting Use to the Unknown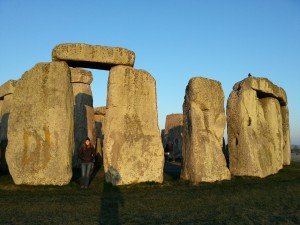 Mark Wagner told me something July that I have remembered throughout the year. He told me to be comfortable only knowing your OK financially for the next six months….and then welcomed me into the consulting world. He was right and you have to get to a place where that excites you rather than scares you. I think it also helps my to continue to push, to think, and to figure out what is coming next. Something that I need. I need some unknown in my life other wise I pack up, move, and create that myself (hence 5 schools in 13 years). It was wise advice and one that has driven me this past year.
Riding the Wave
How long am I going to do this? I have no idea! This all started with this blog in 2005 and ever since then my path has been a crazy one. Moving from school to school, country to country, helping to start a conference, and creating a graduate program, and now consulting around the world. I feel like I'm surfing on a mega wave and at some point the wave will end or I'll fall off the board. If and when that happens I hope I'll be able to look back at all of this and appreciate it for what it was….a truly amazing ride.
So here is to year two and wherever my travels may take me.