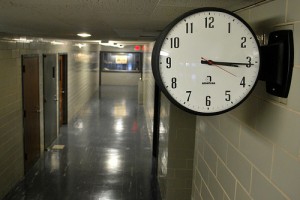 I have been fascinating with a the idea of giving both students and educators 20% time based on the writings of Dan Pink and the book Drive (a must read for all educators in my opinion). There has been some momentum growing in education around this idea and this past year I followed a few teachers who implemented "Genius Hour" in their classroom. A great name for this idea of getting out of the students way and allowing them to do great work.
I haven't had a lot of time to implement 20% time into my consulting work. One hour workshops just don't lend themselves to this kind of deep learning. That is why the three day Learning Institute I did in June in London had me so excited. Excited to get out of educators way and allow them to do great work.
I started off by learning something new myself. I set up a Tumblr account to run the three day institute. You can see all the learning here: http://litechaslondon.tumblr.com/
I had a Tumblr account but hadn't used it that much and was looking for a place that not only could I set the outline for the three days of learning, but also find a place for participants to reflect easily without having to create an account. So I took my own 20% time before the institute started and watching a bunch of YouTube videos….mostly made by Middle School girls…..I taught myself how to set up a Tumblr site and how to allow others to submit reflections to it without needing an account.
Honestly I didn't know how the participants would react when I told them at the beginning of the first day that each day I was going to give them 1 1/2 hours to do a project. Their project could be on anything they wanted. Play a song, write a poem, bake something, or do work based on what they were learning over the three days of the institute. The only catch was they had to have something to share the last hour of the last day of the institute.
You can read the reflections on the blog, but it was a pretty powerful experience for all of us. The really interesting thing was this institute was held at the end of the school year. Students had finished school just two days prior and all logical thought pointed to teachers being burnt out, checked out, and ready for a well deserved vacation. Instead they were passionate, they were excited, and they were reflective. Why? Because they controlled the time, the outcome, and the project. It was personal, it was productive, and it was mastery.
I realized as soon as I received the list of participants that ranged K-12 educators and administrators coming from 15 different International Schools that there was no way I was going to give each person what they needed and wanted from these 3 days, so instead I got out of their way and allowed them to do the work they wanted to do. The work that mattered to them.
In the end all I did was give them the time we hear so much about. "If only I had the time to learn…..", I told them from the beginning this wasn't an excuse for this institute as I was giving them that time they craved.
My own reflection that I'm still struggling with is this: These educators paid to come to an institute to find time where they could learn something. They paid to work on something that they could have done anywhere at anytime. They paid for me to say "I give you time".
Yet…they paid for more than just that. They paid to be in a room with others, where ideas and learning were everywhere you turned, where excuses where turned into challenges and where being social was the focus. They were in the presence of other learners and allowed to learn on their own.
This is why schools still matter. We not only need that social interaction…we crave it! It is where learning takes place, where excuses become challenges and where real work happens. Schools matter because learning is social and schools are social. Let's not forget that!