There is nothing better to practice FAIL (First Attempt In Learning) then buying a house. Just about a year ago my wife and I moved into a new home here in Seattle. It was built in 1927 and well….it was built in 1927. It's been a project, to say the least, both inside and out. Below are pictures from a first learning for me. The first picture is of the hot tub deck that was in the back yard when we moved in. I removed the decking and then raised it all up to one level to make it a functioning deck. The added bonus was reusing all the wood and decking to do it. The only thing we purchased for the deck was new railing and new screws. Building a deck from scratch is one thing, having to repurpose a deck from materials you have was a the first attempt for me. The second picture shows the outcome of the deck with the two wrap-around planter boxes that use to be stairs.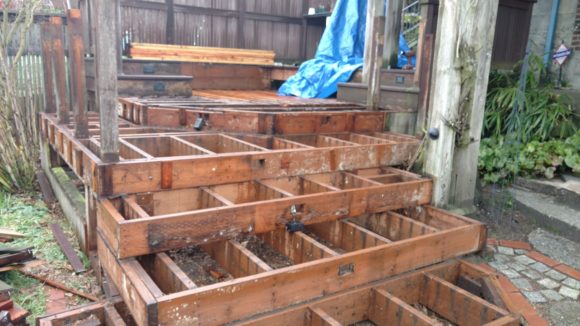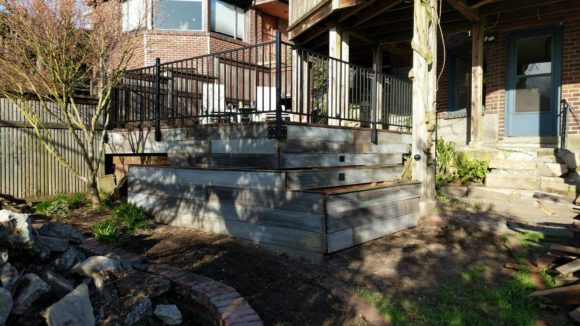 Learning something new like this takes time. The process I went through followed the engineering design cycle very closely. I found myself often reflecting on the work and the process and how it applied to what we want to see students doing in school. Authentic Purposeful Work (APLE: See Kim's post and resources here). The learning wasn't easy, there were failures along the way and a ton of learning that I applied to the next project…the upper deck.
How do we help students to understand that your First Attempt In Learning is that just that…an attempt….and from there you learn, grow, and attempt again. How do we change grading systems to allow attempts at learning instead of mastery of learning? Big questions that we need to start asking if we want to truly embrace FAIL in our schools.