The idea of long-term embedded professional development has always been a passion of mine. In my heart, I truly feel it is the best type of professional development for educators….or anyone for that matter. Time and time again pre-service and beginning teachers will tell you that student teaching was by far the best part of their pre-service teaching program. Why? It is long-term embedded learning with a Master Teacher. Now you can have the same experience online.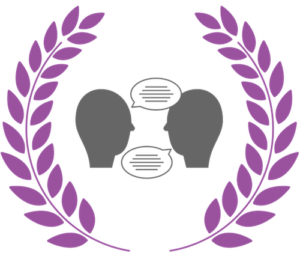 If we know this is the best type of professional development, and we have research that shows time and time again that the traditional PD model adopted by schools; the one-off PD day, the yearly conference, the after-school two-hour session, do not lead to improved teaching or changes in student performance. Then why do we keep using them?
This is the reason when school districts contact us at Eduro Learning to help teachers understand the changing nature of teaching and learning in a connected classroom, the first thing we tell them is: It takes time.
There is no quick fix. Research shows that long-term professional development has a positive effect on technology skills of educators and a deeper integration of technology. However, the research also shows that if educators are not held accountable to try out their new skills, reflect on them and share their learning with others, that their technology skills improve but teaching practices stay the same. This is why the embedded model of professional development works. Teachers are doing the things they learn while they are learning them. It's that embedded approach that allows for the change to happen.
This is why we are seeing the rise of the Micro-Credential. In a report recently released by the American Institutes for Research, we find that Micro-Credentials are showing to be a powerful force in changing professional development for educators. Although the research around Micro-Credentials continues, the report points to five lessons learned so far.
"The lessons learned offered by these three states fall into the following five categories: ƒ
Decide on your purpose
Start small
Provide choice (but not too much)
Keep an eye on the score
Communicate, communicate, communicate" (AIR, 2017)
As we launch our Micro-Credentials at Eduro Learning on October 15th I wanted to take time to explain and reflect on how we are addressing these lessons as well as other needs we see from our own lessons learned in providing professional development over the years.
[box] Meet the mentors and learn more about the micro-credentials in this webinar. [/box]
Decide on your purpose:
The purpose of our micro-credentials is simple:
To help teachers utilize the technology they have in their classroom to maximize its effect on teaching and learning.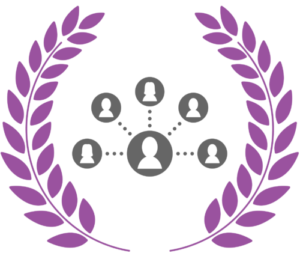 The passion our team has for students and how technology is changing the way they learn, play, socialize and grow-up is second to none. We are all educators whose focus is first and foremost on students and helping teachers to best prepare them for their future and not our past.
Start Small (Stay Focused): 
On October 15th we're launching three very focused Micro-Credentials.
The 1:1 Teacher: For those that find themselves in a 1:1 environment or might soon find themselves there, and all the pedagogical and classroom changes that occur because of it.
The Connected Classroom: For those who might not be 1:1 and/or want to learn how to connect your class to the world outside. We hear all the time that technology can "break down the walls of the classroom". This Micro-Credential will have you knocking down the walls and blowing the roof off as well.
The Coach: All of us at Eduro Learning have been in this role. We used technology well in our classrooms, we were seen as a leader in our school so we became the tech support, the coach, the integration specialist. Yet we had no formal training on what it meant to coach adults not teach children. This course is for ALL teachers who find themselves in a coaching role within their school or district. This isn't about technology, this is about supporting teachers regardless of the subject.
Not only are we starting small, we plan to stay small. Small and focused on what we do best. Focused on supporting teachers through these changes. Depending on what avenue you pursue you can be in a cohort as small as 5 and no larger than 25. Depending on what you need/want your experience to be. That leads us to the next lesson learned from the report.
Provide choice (but not too much):
Not only are we starting small (and staying focused) we are providing four different pathways for educators based on how they learn best.
Honor Level: For those that are independent learners and just want to go on the journey by themselves. There can be peace in going on a journey by yourself. Whether that journey is hiking through the woods or learning online. There are moments when people want to be alone. We'll be there to guide you if and when you need help, but really this journey it all about you.
Certificate Level: For those that are independent learners but also want company on their journey. You don't mind or you want to meet others taking the same journey as you. You want a place to reflect, to learn with and from others, and to bounce ideas off of. The Certificate Level also comes with a certificate of completion and we provide an online community manager to help you dig deeper into your own learning as you reflect and implement along the way.
Academy Level: We have limited this cohort to just 15 participants. We know that small class size makes a different and the same applies to online learning. This is for those who learn best when in small groups and have a mentor they can go to with questions. For someone who truly wants to connect with other educators, to be pushed to new professional heights and to have a unique learning experience. At this level and the next level (Premium), we take everything we have learned from the research plus our own learning which is learning needs to be personal. We know we learn best as adults when the new information is personal to me, my classroom, my school, my situation. With a cohort size of 15, your mentor will mentor YOU not the class. They will push YOU, talk with YOU, and be there for YOU.
Premium Level: Take everything above and then put it in a cohort of 5 people. Add a mentor who has years of experience and more importantly passion in their micro-credential (because they designed it) and you get a personalized approach to learning like you have never seen in an online learning environment. Learning is not about the content you can put together, the videos you watch, the articles you read. You get all the benefits of face to face learning without leaving your classroom or home. You get all the benefits of online learning of flexibility of time, place and pace. There is no research to support this model of blended learning but we know it is powerful, so join us and help us create the research!
[box] Hear just how passionate we are about these micro-credentials in this webinar. [/box]
Keep an eye on the score: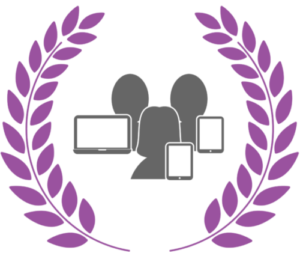 There are micro-credentials for educators popping up all over the Internet. We have actually purchased a few in our research of how we wanted to structure ours and I will be honest with you…some of them are not good…..some downright boring, and others you could tell where "hoops" you had to jump through. We can do better than this!
We have partnered with Heritage Institute to provide continuing education quarter credits for our micro-credentials. Their continuing education quarter credits are awarded through Antioch University Seattle at the 500 level. Meaning all our courses that you can get credit for have a syllabus that has been reviewed by a university. When I read that one of the recommendations of a great micro-credential is "keeping an eye on the score". Understand that our rubrics, assessments, and techniques have been reviewed by a non-profit organization in Heritage Institute and backed by Antioch University Seattle.
Communicate, communicate, communicate:
Of course, this is the foundation of any good teaching. Be it online or face to face. Our mentors and community supporters know this as well. After all, they are all educators themselves. Most of them still in schools, working day to day with students and educators. We know our role is to support the learner and we are here to help whenever you need us.
Learning needs to be personalized (our own lesson learned)
You won't find this in the research…or I can't find research that focuses on the personalized learning of educators in professional development. This has been a focus of ours ever since we started our first micro-credential (even though that's not what it was called at the time) in 2009. Kim and I, along with others, started the Certificate of Educational Technology and Information Literacy (COETAIL). Since 2009 we have graduated over 1000 educators from this micro-credential and have built a community around the learning that happened through this process. Early on we knew that the number one question every educator asks themselves when it comes to PD was:
"How is this going to apply to me and my classroom?"
What has made us successful is that we keep this question front and center in our minds. Every course we create allows for every teacher to take the knowledge they learn and apply it to their setting. Every school, every classroom, every teacher is unique. Just like every student in front of us is unique. We love…no we thrive…on that challenge of helping YOU wherever you are from in the world, whatever technology you have access to, to put it to use in the best way possible for your students. We want you to be successful, we want to learn from you, and we want to help you teach better. We can all be better, we can all keep learning, and we are excited to be here with you. I hope you can join us on this learning journey. We get started on October 15th and if you have any questions please reach out. We're here for you.
[box] Learn more about Eduro Learning and the micro-credentials in this webinar. [/box]