It's time for Learning2! There have been a lot of changes and updates however one thing remains the same….our commitment to being different, being social, and participant focuses.

We have created a new central website to keep you up-to-date on the latest developments around Learning2 conferences. This website will act as the central area where you can see the latest social networks in action around the hashtag #learning2 as well as where and when the next Learning2 conferences will be taking place.

We are so excited to be running Learning 2.014 Africa this year. Our first conference expansion outside of Asia and we couldn't have picked a better place to start than Ethiopia. I think back to the struggles we had running the first Learning 2.0 conference in China in 2007 and how we could have picked a much easier country to start this conference in. The same holds true for our first African conference. We could have started somewhere that is more connected like South Africa or Kenya. However, that just wouldn't be the Learning 2.0 way! That's what makes this conference different and amazing. We push ourselves, our participants and technology to its limits.
Read More: Transforming Africa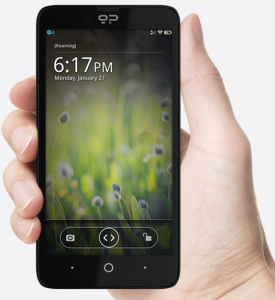 I strongly encourage international educators in Africa, Europe and the Middle East to consider putting this on your PD list for next year. It is going to be an amazing conference in an amazing country. Ethiopian Airlines (who I have flown a lot in the past two years) has great service into Addis Ababa on some of the newest planes being built today. If you're lucky you'll get to fly on their new Boeing 787 and experience the comfort and future of air travel.
Learning 2.014 Africa is running a special promotion for those people that register in the month of May. You will be entered to win either a GeeksPhone or an Kano.
GeeksPhone is the first smartphone of it's kind that will boot in both Android and the new FirefoxOS system. You can't get this phone in stores yet.
Imagine your students opening a box and building their own computer. Plug it into a TV and you're ready to start gaming, creating and coding! That's the Kano, a brand new computer developed in the UK.
The conference is already about 40% full, so if you are looking to not only explore where Africa and Ethiopia are headed technologically but have some great conversations around the future of education fill out the registration form today and don't miss it!

We're excited as well that this year the Learning 2.014 Asia conference will be hosted in Bangkok, Thailand. My old stomping grounds and in fact NIST, the host school, is pretty much right across the street from where I use to live. This conference is in its 7th year and each year the theme the Learning 2 Leaders and the participants make this conference as unique as the country it's hosted in. You are going to want to register quickly for this conference as we believe it will be full before summer vacation.
Two great conferences in two great parts of the world. I hope you will be able to join us. If you have been able to attend a Learning 2 Conference in the past let us know what you think in the comments here.