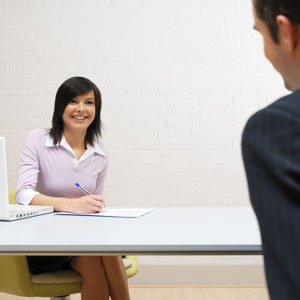 It is once again that time of year when international teachers start having to decide if they want to head off to a new place or stay put for another year in the school/country they are in. If contracts haven't already had to be signed they will be in the next couple of weeks.
It is a fun/stressful time of year. Either you have already decided to stay, making it fun to watch and see where your friends who are recruiting end up, or it's stressful because you yourself are thinking of leaving and going to a new school/country/adventure.
The recruiting process for international schools continues to evolve due to technology. At one point in time, not too many years ago, you had to go to an overseas job fair to have the best chance at getting a job. Now you just need to register with a service like ISS or Search Associates to get your resume and name in the system and wait for a call.
ISS (International Schools Services) has just released a new video to promote their service in helping teachers get their "dream job" overseas.
Even in this latest video ISS does not talk about having to go to a job fair. Many of us know that the job fair has taken on a new dimension in the recruiting process. More and more I hear teachers say, "I'm not going to a fair." and instead use their network of teachers they know in international schools to find the job they want.
I have administrators tell me they go to job fairs to fill that one or two last position needed and others that do all their recruiting now via Skype and don't attend job fairs at all.
If you are new to overseas teaching then a job fair is your best bet. But once you've been out there for awhile you create your own network and learn how the system works.
I find it interesting how technology has taken this industry that use to mean expensive plane tickets, nights in 5 star hotels and has brought the cost of recruiting for both schools and teachers down to a couple hundred dollars if any money at all.
Technology As A Skill
I have talked here before how technology is a skill and we know that because more and more administrators are looking for the skill of using technology with students when hiring teachers. It is going to be another big year for educational technology jobs. Already schools like IS Prague are posting positions and will probably hire these positions before the job fairs even get started.
I am also hearing from administrators both via email and once again through downloading of the interview quesitons I made for schools that are 1:1 looking for educators who understand how teaching changes in a connected technology rich environment. I am also hearing from those who have completed our COETAIL program that the season has already begun. A couple graduates have already gotten new jobs in new schools while others are just starting the process. Once again administrators seem to be high on those who have completed the COETAIL program which is exciting for Kim and I and the rest of our instructors.
With more and more international schools going to 1:1 programs and moving there fast they are looking for educators who have technology skills and understand how to teach in a technology rich environment. In fact, if I was in an interview today I would hope that nearly half the questions an administrator asked about teaching would require a response where technology was talked about. International schools are moving forward fast with technology and honestly, from what I am witnessing, leaving a lot of countries and other schools behind. It is a different world in the international school system and if you are looking to work for forward thinking schools you might want to consider looking internationally.