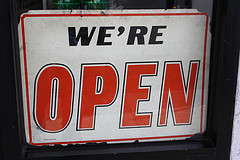 Everyone has their signs for when summer is over and a new school year is upon us. For me that sign is a 17+ hour trip from Seattle back to Bangkok. Plenty of time to change your state of mind and a clear sign that the new school year is just around the corner.
This summer while in the States I had the opportunity to meet many new comers into ed tech. It seems more and more schools are starting to understand that they need to have the support in place for teachers to be successful in integrating technology. Until our teacher preparation programs change, and I hope they do, this position it critical in helping staff and students a like in integrating technology into their teaching and learning.
Once again I am new to my position. Making this the 6 time in 7 years of being new to Ed Tech either at a school or at a division. So as I start thinking about this coming year 38,000 feet over Vietnam I thought I'd jot down some notes on what I have found successful in starting a new school year off right.
"Would you like cream and sugar with that?"
At the start of the school year it's all about serving your teachers and starting to build those all so important relationships. In these first 3 days of PD before students show up I'll be running around the school checking in with all the teachers making sure their computers are working, that they can access all the resources they need to get the year started and end with "Is there anything else I can help you with?" In my position I'm here to support teachers, meet them where they are at and hopefully encourage them to think about using technology in ways to enhance their lessons and student learning.
My Office is my e-mail
Yes I have an office, a place to hang my hat so to speak, but with about 70 teachers to support when I'll actually be there doing work and not in a meeting or a classroom is unpredictable. One of the things I start any new school or division off with when I introduce myself is to understand my e-mail is my office. With so many way to stay connected now days my office is always with me. Find a way to be mobily productive (more on my set up in another blog post), use the tools that you are helping to "sell" to teachers for your own productivity. Not only does it make you more productive, but you also understand the tools better yourself. Find a set up that works for you and then keep trying to make it better.
Ed Tech is Messy
I've worked in technology at three different schools and have held every Ed Tech title you can think of and have operated under more sets of job descriptions than I care to count. When you are in an Ed Tech role you need to know it's messy. There are no clear lines between the IT and the ED side of technology. Yes I'm not suppose to fix printers, but if fixing a printer gets me in that teacher's room I'll do it. We are here to support and supporting meaning being the professionals our colleagues need us to be. Sometimes I'm IT sometimes I'm ED….heck sometimes I'm even a restroom sub. 😉 What I love most about this job is there really are no boundaries to it. I have administrators that trust I know what I'm doing and let me go do what I do best…..not sure what that is….but I do it.
What advise would you give to someone new in Ed Tech? What's the most important thing to do to get the new school year started off right?