Not sure how it got to be December already…and the end of December at that. Where did 2015 go? It's been a year to remember for me as many things continue to change and grow as we make our home here in Seattle. This is our 3rd full year living here…one more and we match our longevity record of Bangkok. So we'll see if that holds true.
As I have been thinking about writing this blog post I can't help but think what went wrong with The Thinking Stick this year. By far the fewest blog posts I have written since I started the blog in 2005. Yes…10 years of blogging this past September and that didn't even dawn on me until just a few weeks ago.
Why haven't I been writing more here? Does it mean that I'm not creating content anymore? I've been thinking about this over the past few weeks and I think I'm producing as much as I ever have, it's just not all in one place. For better or for worse there are now four different companies that I am a part of and each of those have me creating and producing content in some way shape or form for them. Maybe my goal for 2016 should not be to blog more here, but to make sure that more of what I produce in other places ends up here as well?
So here's 2015 by the numbers.
117,000 miles flown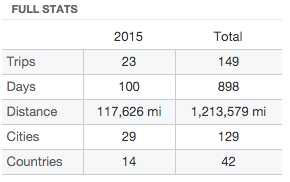 I'm really liking this first number. A far cry from the 250,000 miles I flew in 2013…and I'm really excited about that. I would like to keep this down to around 100,000 miles a year if possible. That's a good number for me. 14 countries and roughly 100,000 miles is a good goal for 2016 as well. As I continue to do more here in the state of Washington and the Pacific Northwest region in general the less traveling I'll have to do. I still want to travel and I know the opportunities will continue to be there. It's just nice spending more days at home than traveling.
29 Blog posts
15 here on The Thinking Stick and 14 over on the Eduro Learning Blog which honestly surprises me a bit. I really didn't think I had written that many blog posts. If you missed them here are a couple of my favorites from this year.
Understanding Wikipedia in 3 clicks
8 Podcasts (COETAILcasts)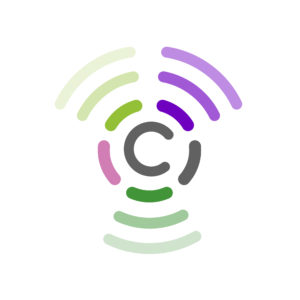 Every year I find a way to continue to podcast. The last couple of years it has been over on the COETAIL site. Our COETAILcast is approaching 30 episodes for COETAILers and everyone alike to listen to us discuss some of the pressing issues in education and educational technology. It's a global crew that gets together once a month to just talk and learn together. Find us in all your favorite podcast apps as well as on YouTube. Hangouts continue to get better and so do we with producing these monthly discussions.
87 Days of Training Delivered
I delivered 87 days of training over the year from what is in my calendar. This still is where my passion lies in helping teachers learn how to authentically and purposefully use technology with students. I'm excited as I look at my calendar that I'll probably end up right around this number of days again in 2016.
3 Days of Substituting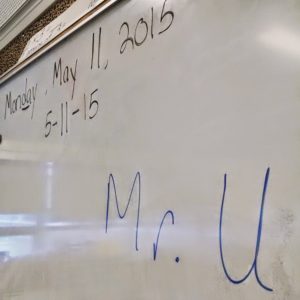 On days when I can, I substitute for teachers at the school my wife works at. This past year that was 3 days total. Not a lot, but 3 days that I got to be in a classroom in front of kids and allow a teacher to take a sick day, or do some PD training themselves. Just a small way for me to give back to educators that do the day to day hard stuff of teaching students.
Day to day running of 4 companies
Who starts four companies? All this means is four bank accounts to manage, four company taxes to keep track of and a host of talking with lawyers and accountants to keep things going. By far my greatest learning this year and where all my "downtime" was spent was learning about businesses. Everything from Eduro Learning with stockholders to Learning2 which is now a Non Profit 501(c)3. Each one of these companies (COETAIL and my personal consulting being the other two) serves a different purpose and all of them have different needs. I have learned more about business law, accounting and taxes than I ever really wanted to know. However as I look back on what I've learned this year, it truly has been a journey of learning something and learning that has not always been fun or what I have wanted to spend my time on. To that end however, all four businesses seem to be doing well moving into 2016. What does it take to make it as an educational consultant today? It means having your hands in many different areas of training.
83 more COETAIL Graduates!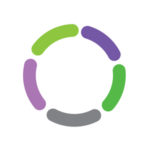 Between our Online2 and our Online3 cohorts we've graduated another 83 COETAILers. This program continues to be some of the best professional development that educators say they have ever had. Why? Easy…it focuses on classroom practice, reflection, and doing meaningful work with students. If you have some time go check out some of the final projects and if you want to join COETAIL or know somebody that might want to our next online cohort starts in February so register today!
6 more online classes start at Eduro Learning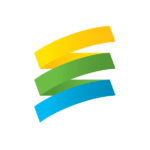 Over at Eduro Learning we created 6 online courses for educators with more coming online soon. Over 100 people have already taken the courses and our goal for 2016 is to continue to build these courses and create courses that teachers want to take and are meaningful to them and their classrooms.
1 School District in Transition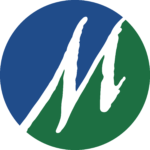 By far the biggest announcement of 2015 and where the majority of my time has been spent and will be spent for the next few years is with Marysville School District (MSD). Eduro Learning signed a five year contract with Marysville in early 2015 to take roughly 450 educators through three years of training on teaching in a connected classroom. This past October/November the school district rolled out over 5000 Chromebooks to all of its Middle and High schoolers. Now it is our duty to help the district and the community understand what that means in the way of learning. It is a long slow journey but one that I am very excited about. You will be able to follow along with us over at the Eduro Learning PD training site. We have made all our training materials open to the web to help others and to see the training we are taking this district through. More to come on this long-term training over the years, however 2015 marked the beginning of this incredible journey.
Overall, it was a whirlwind of a year. Looking back I did create content just not all of it in one place. My content creation is mirroring my work life for sure…..kind of all over the place. We'll see what 2016 brings.
Happy New Year!