I hate missing ISTE this year but don't worry it's for a good cause.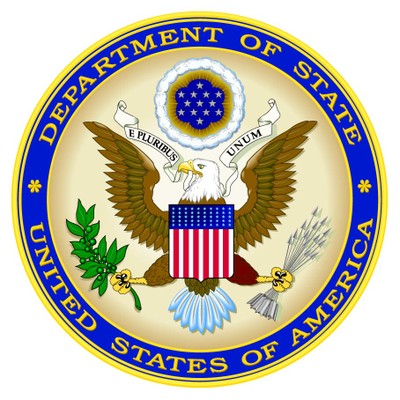 Over the past three days I have been meeting with other international education regions to discuss the World Virtual School Project (WVS). At the moment this is an International School project being driven by the Department of State: Overseas Schools Division. The history of the project goes back to 9/11 and the closing of the International School of Islamabad after the terrorist attacks on that day. Basically as the embassy and school were shut down shortly after for security concerns it became critical to find a way to have the education continue especially for graduating seniors and even 11th graders at the time. Long story short a virtual school was set up for those students to continue their education and graduate on time.
After this success story the State Department and schools in the region started working on putting a plan into place that would allow them to carry on school if for some reason there was a school closure. Out of this concern the World Virtual School Project was born and has slowly been expanding to International Schools around the world.
The State Department would really like to see all International Schools that are tied to U.S. embassies, consulates, and interests to have a plan to continue school if for some reason school closure was to happen. 
As luck would have it two of the three schools I've worked at have closed for different reasons. Saudi Arabia for terrorist attacks and Bangkok for political protests. So this type of system would benefit many different international schools around the world.
With this project also comes the added benefit of actually connecting schools to do projects both regionally and globally. Using Moodle as the backbone of the project, the project has slowly expanded to 65 schools and is growing.
The WVS also played a role this past year in Egypt and in Tripoli were the education of students was disrupted due to upraising in those countries. So as you can see this is a program that is needed and has been successful already.
Unless you've been in International Education you probably don't realize just how vital this aspect is to supporting U.S. interests abroad. It's hard to explain and would take to long here…so the next time you run into an International Educator have them explain it to ya. 
All in all it's been an interesting three days here just outside of D.C. I've learned a lot about the project, about the U.S. State Department's role in International Schools and the WVS project and it's goals for the future. 
In the end it's just another way that technology is helping educate students around the world.