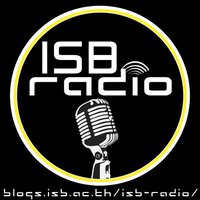 One of my goals moving into the high school technology coordinator position was to start a radio club with students. Now 3 months into the school year and we're learning a lot and producing some good quality shows.
It has been fun working through issues with students. We had feedback in a couple episodes and finally figured out it was because the equipment was grounded properly. We've played with different mic set-ups and our producers have been learning how to run the mixer.
We are run it as an after school club which is hard as students, like most everywhere else, are involved in many different activities. We started out with 22 students signed up and have had a good group of 10 that have settled in to produce shows.
Music Monday:
Every Monday these DJs and producers spin their favorite hits from up and coming artists. Mostly found on YouTube they contact musicians via Twitter to get permission to play their music on the podcast. So far they haven't been turned down yet and they're having fun playing a mix of music genre being products by amatures today.
Tuesday Round-Up:
We started the year with three shows and a couple weeks ago the students realized they were overlapping content and merged two shows into one. Tuesday Round-Up is the latest talk on the ISB campus. Kids discuss the latest news, the latest decisions by admin (moving from late start to early release was a heated debate). They also interview different students and talk about their lives as high school students. I find it interesting to hear their take on some issues at school. The latest episode even has 3 senior boys talking about how much they are going to miss their families when they go away to college next year….something I don't think they would admit to their parents. 🙂
They are also learning how to build a community around the content. We started with a Facebook Group but then realized a Facebook Page was more what the show needed so now with over 120 members the next step is try and find ways to engage them more with the shows. We'll see what the kids come up with but it's been fun sitting back and watching them sort through how to make content on the web and build a community around it.
Have a listen, join the page, and subscribe to hear what's new from ISB Radio.