I haven't made much time to blog this semester…..OK….this year. But what a year it has been!
I am currently writing this sitting at Rialto Beach on the coast of Washington. One of our favorite 'get off the grid' places to go. We hike in about a mile, no Internet, no cell service. Just the waves, nature and prana.
It's here that I find time to finally sit and reflect on this year's journey into amazing new educational adventures with more on the way.
Eduro: Marysville School District

I wrote last year about the 5 year contract we signed with Marysville School District and the work the team and I would be doing there. The first year has been simply amazing. From August when we started training 150ish teachers in Cohort 1, to deploying over 8000 Chromebooks to students 6-12 grade in October and November. Then "Doing the Work" to start changing teaching practice to understand how to make the most of this new tool and connected classrooms…it's been tough but exciting.
Last week at a training that Kim and I were facilitating for Cohort 2 (the next 150 teachers) a math teacher said to me, "I've started using Google Forms and 'Flipping' my class, but other than that I'm not doing much."
Let's see, you made a transition from a PC to Mac operating system, you are learning and are continuing to learn the power of Google Apps for Education. You also have started to change lessons, units and overall pedagogical approaches you use in the classroom. Yeah…..I think you're doing plenty for a 7 month roll out.
So often as teachers, we don't take time to step back and reflect on the journey we have come on in a year with our students and with ourselves. The changes are so small at the time that we don't often see that they add up to something much larger. If this is where we are at in 7 months. I can't wait to see where we are in 2018 and beyond.
Cohort 1 is on training 7 of 12. Cohort 2 is on training 5 of 12 and Cohort 3 starts their training the end of June. Soon we will be changing learning for students from 3-12 grade across a district. Impacting the learning of roughly 11,000 students. What an honor!
COETAIL: Another Cohort in the Books!

Who would have thought a program started in 2009 to help the teachers at one school (International School Bangkok) would 7 years later have over 1000 educators going through this learning journey……not us.
A couple weeks ago our 6th online COETAIL Cohort completed their 18 month learning journey with some amazing final projects. You can view them here (link to blog) or follow COETAIL on Facebook or Twitter as we release them once a week over the summer.
The program continues to get rave reviews from educators who complete it. Full disclosure our dropout rate is roughly 15%. This is not just some courses that you do to learn. This is a community you join to truly reflect on your teaching practice and make the most of the technology you have available to you in your classroom. Our instructors and coaches (COETAIL graduates who want to continue supporting the community) are what make this program work. The program continues to focus on being reflective in our practice while learning together to better ourselves as educators. A simple approach with an amazing impact. Our next Online Cohort starts in September. If you want to be a part of this amazing community of dedicated, learning focused educators please join us.
Learning2: Expanding Globally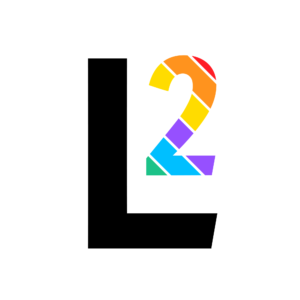 It's been a big year for Learning2. Our 8th successful Asia conference was incredible in Manila this past October. Then off to South Africa for our 2nd Learning2 Africa conference. Then it was on to our first ever Learning2 Europe in Milan, Italy where Stephen Riech and Carrie Zimmer helped to pull off an incredible start to Learning2 in Europe. This conference does not have a big keynote speaker but rather teachers doing "Learn2Talks" or 5 minute inspirational talks on their ideas, passions and thoughts. Follow Learning2 on Facebook and Twitter to get a weekly talk sent to you, or subscribe to the Learning2 YouTube channel to get all the Learn2Talks past, present and future.
Next year not only can you find us in Asia (Saigon) in Europe (Warsaw) but we expand to South America (Quito) in October. With flights from the US being around $800 I hope to see some American teachers expanding their PLNs and making connections in South America this coming school year.
Personal Consulting: Enumclaw School District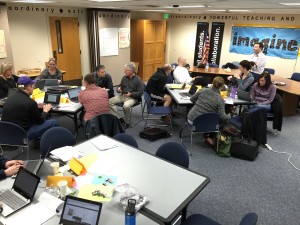 This past year I had the honor to lead the Connected Classroom Teacher (CCT) in Enumclaw on their learning journey to 1:1. This group of 15 teachers not only did the work. They did it in a humbling fashion. Taking failures (First Attempt In Learning) in stride, learning not only a new OS (Chromebooks) but also thinking differently about teaching and learning in a connected classroom. Chris Beals, IT Director in Enumclaw and myself put together a case study of our work and partnership together here. The work continues with three more CCT Cohorts this coming year. Work once again that I am honored to be apart of. There is nothing like a 6am drive towards Mt. Rainer on a clear morning to remind you to be humble and be present.
Personal Consulting: Auburn School District
Questions to ponder from #techconnect thanks @jutecht pic.twitter.com/3iRKlhgjlW

— Christina Massimino (@TeachMassimino) April 2, 2016
As Auburn School District prepares for their 1:1 rollout they have put together ATLA Cohorts (Auburn Teacher Leaders Academy). Cohorts of teachers to go through a series of trainings to think about teaching and learning in a 1:1 environment. Our work continues next year with a new group of ALTA teachers.
Auburn SD this year also launched #techconnect a one day conference for their teachers to come together and share their learning, their classroom practice and have conversations around teaching and learning with devices. I was honored to be this year's keynote and look forward to continuing our work over the next year.
Keynote: Washington State School Directors Association
A true highlight and memorable moment of this past school year was being asked to be a keynote speaker at the Washington State Schools Directors' Association (WSSDA) Conference. To be asked to keyonte, inspire and push the school board directors' in the state that I was educated in, love and call home was simply an honor.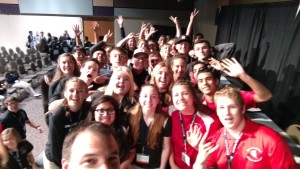 I have now had the pleasure of working with over 25 school districts in my own state and was able to bring my knowledge of what I'm seeing, hearing and thinking about to those ultimately responsible for leading the change in our schools. It was great to be able to talk about the above mentioned school districts, to highlight the great work I have seen being done on behalf of students across the state and at the same time to push for a future of schools within Washington State that will prepare students here for a future that is continually evolving.
Whatever I said must have hit home as I will be keynoting this year's conference as well. This time in the town where I grew up Spokane, WA.
Then there were the countless other experiences. Keynoting the WCTSMA student conference in Kennewick, WA. The State of Education address to parents and community in Enumclaw. The work with Everett School District's Leadership Team over the past year in preparation for their Tech Levy passing, which it did, this April, and starting our work together to bring 22,000 students and 1,100 teachers into a 1:1 teaching and learning environment.
It has been an incredible year. Full of learning, of meeting new people, and most importantly helping schools help students prepare for their future not our past.