Over the last year we've been fixing up the condo we purchased in Seattle. As we've been doing the remodel we find ourselves doing research on such things as kitchen faucets. Who knew there were 1000s of different faucets and not only are there 1000s of different faucets, we have access to all of them.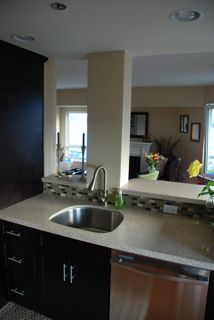 So on a Saturday morning my wife and I sit on the couch and start at opposite ends of the Internet and narrowing down the options.
In a world of endless resources how do you find the perfect resource? How do you find the perfect faucet?
You rely on others to help you out.
I'm not sure how many faucet reviews I read, how many rating systems I learned on different websites, but I do know without all those reviews, without people taking the time to write about their purchases our job of picking the perfect faucet would have easily doubled.
Are we teaching students to make choices in a world where choices are endless?
There's a skill to all of this, and part of it is making a decision based on the best data you can find and have at your disposal. Are we teaching students to find and evaluate data? Are we teaching them to read reviews ranging from 5 stars to 1 stars and make a judgement call a product, or a piece of information?
I've watched people struggle with this world of endless choice and in the end I've watched people get so overwhelmed by all the information that they just pick one and hope for the best.
We need to be teaching our students how to evaluate not only information, but information about products and services as well and how to use that information to make an informed decision.