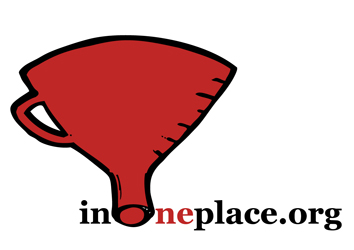 A big part about ADE is creating something within your group. They call it challenge based learning…..I'd call it getting creative!
We….teachers….do not get creative very often….do not take the time to get creative. I mean really creative.
That's what we were able to do at the ADE conference. We took time to be creative for us. Have an idea, and be creative.
Here's what we came up with.
InOnePlace.org is our idea to bring the best educational resources, people, and ideas together for teachers. One Place to access and send you on your way. What makes us different, or so we think, is that we….real educators, will be the ones to post ideas, vet resources, and try and connect to the best the web has to offer.
Here's our promo video:
In the end if the site fails, if we're not able to make it work, I really don't care, because just the act of being creative, of having the time and ability to just sit over a couple of large pizzas and just create with nothing really tied to it…..was wonderful.
Creating is so much more fun then consuming…..how do we make our schools classrooms of creating rather than consuming information?