ISTE 2010 Conference here in Denver is starting off on a positive note for me. Today was the EduBloggerCon, and as usual we had some great discussions around the future of tools and learning.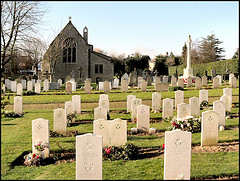 I facilitated one of the first sessions of the day titled "Are Wikis Dying?" It's a question I've been wrestling with every since Dennis Harter made me think about it earlier this year in a meeting.
What really made this session fantastic was not only the conversation around what a wiki is, where is its niche, but the fact that the creator of wikispaces one of the most popular wikis in education joined us.
So are wikis dying?
I'm not sure they are dying as much as their niche is becoming more defined. Before Google Wave, Google Docs, and other real time collaborative tools we tried to use wikis (usually without success) to be real time content builders. Now that we have a tool that fills that gap wikis don't need to….or does it?
We discussed the place of a wiki and how some schools are just starting to embrace wikis and are hoping they are not dying anytime soon. They are an easy "beginner" tool to get teachers and other Web 2.0 Newbies into the tech world.
After the session my thoughts are changing a bit. I'm not sure wikis are dying the slow death I thought they were earlier. There is a place for them. Much like a tool belt, they are just another tool. What I think is happening is, they are becoming a very specific tool for a specific purpose. We need to continue to define what a wiki is. Is uploading some word documents to a wiki page actually a wiki?
I believe a wiki is and always has been about mass collaboration around content. A wiki with four attachments is just a web page with links. A wiki is about allowing people to collaborate and create content around a specific purpose or idea.
As other tools continue to mature it will be interesting to see how they merge or if they merge. Will Google Docs look more like a wiki in the future? Or will wikis start to look more like Google Docs? Only time will tell and it's exciting to think where these tools will take us into the future.
What are your thoughts….are wikis dying?